Audio Innova is a startup spin-off of the University of Padua. Inside Audio Innova, the scientific community and the entrepreneurial world work together in order to increase the value of the technological research results, already awarded in the 2010 and 2012 editions of StartCup (the Italian Business Plan Competition) for their high potential.
By availing itself of the illustrious know how of the Department of Information Engineering of the University of Padua and of the action of a team of young entrepreneurs, Audio Innova is able to provide innovative products and services in the following areas:
Restoration and preservation of audio documents
Technologically enhanced learning environments
Realization of multimedia and interactive art installation
Innovative enhancement of tangible and intangible cultural heritage
Organization of cultural events such as conferences, seminars, symposia, cultural festivals
Education, Training, technical seminars
Creation of docufilms and docuwebs
Software Development and Research
Web & Marketing;
IT management.
Sergio Canazza Targon
President
Audio Innova
He received a Degree in Electronic Engineering from the University of Padova, Italy.
He is Associate Professor at the Department of Information Engineering, University of Padova, responsible for the courses: (i) "Fundamental of Computer Science" and (ii) "Computer Engineering for Music and Multimedia". He is responsible of the Centro di Sonologia Computazionale, and his main research interests involve 1) Expressive information processing, 2) Auditory displays, and 3) musical cultural heritage preservation and exploitation.
He is advisory editor in Journal of New Music Research (Taylor & Francis Group). He is author or co-author of more than 200 publications on International Journals and Refereed International Conferences. He has been i) general chairman and member of Technical Committees at several conferences and ii) Project Manager in European projects. He was Director of Centro Multimediale e di E-Learning di Ateneo (2013-2016) and responsible of University of Padova for web and multimedia (2015-2016). He is CEO of Audio Innova, an university spin-off enterprise, that has its roots in a research laboratory with the aim of commercially promoting research results and he is owner of patents on safety and health at work.
Alberto Angeleri
Audio Innova
During his long experience as executive in some venetian companies, he developed high level practice in all the main areas of firm management: administrative/accounting, national and international business, human resources, production planning, Information Technology.
His passion and dedication for informatics and web brought him to collaborate with education bodies of the Veneto region. He soon asserted himself as informatics teacher in several courses, mostly funded by the European Social Fund and he still works as teacher in the company.
He is also focused on the world of web, particularly on the realization of websites and on the development of e-commerce, which is considered the main business project of the future.
Thanks to his long lasting experience in business and to his well-recognized professionalism, he supports customers with mutual satisfaction in the start-up phase and in the management of web projects.
Carlo Mariconda
Audio Innova
After graduating in mathematics at the University of Padova (1987) he got a Ph. D. in Functional Analysis and Applications at SISSA-ISAS (Trieste, 1992). He is Associate Professor in Mathematical Analysis at the University of Padova and teaches to engineers and mathematicians. His research field is the Calculus of Variations.
Since 2011 he has been coordinator of the Commission for Technology in Education of the Department of Mathematics "Tullio Levi-Civita". He is Lead Educator in 5 Moocs for national ((EduOpen, Federica.eu ) and international platforms (Futurelearn).   The Mooc "Matematica di base" devoted for the preparation to the CISIA admissions exams in Italian universities is followed by 35,000 students.
Since 2016 he has been Advisor for e-learning and Innovative Teaching for the University of Padova. Together with Prof. Monica Fedeli he is leading the Teaching4Learning project devoted to modernise and improve teaching. He played an active role in bringing 2300 courses online during the COVID emergency and in developing the guidelines for online exams.
 In 2017 he developed, together with Prof. Alberto Tonolo, the BoardOnAir™, an innovative glass marker-board that allows to create videos while can physically facing the students – possibly including images and/or videos – and comment on them without any need for post-production work.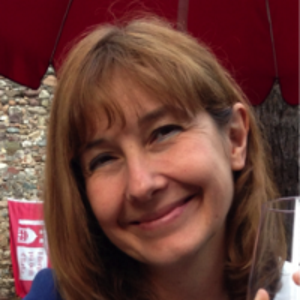 Elisabetta Novello
Audio Innova
She is Associate Professor in Economic History at the Department of Historical and Geographic Sciences and the Ancient World of the University of Padua. She teaches Economic History, Environmental History, Oral History, Food and Wine History, Anthropology and Society.
Since 2006 she has been a member of the Board of the Italian Association of Oral History. Since then she is Head of LabOr (Laboratory of Oral History) at the University of Padua (www.lab-or.it).
She is project director of "Terrevolute" (www.terrevolute.it), a multidisciplinary project on the tangible and intangible heritage of Land Reclamation Boards in Veneto.
She is Coordinator of the National Scientific Board of "Terrevolute 2022", a Scientific Project supported by Anbi (National Association of land reclamation, irrigation and land improvements)
Rome) in agreement with ASviS (Alleanza Italiana per lo Sviluppo Sostenibile).
She is active in scientific research in the fields of economic history and environmental history; expert in the collection of oral sources and in the creation of social, historical and environmental documentaries. She is expert in coordinate Digital Collections and Archives Hub.
Michele Patella
.
Audio Innova
ICT Manager, from Padua. He combines his past experiences in companies dealing with information security with his passion for internet and web in particular.
He conceived and created the first Italian course on parental control, for the divulgation and the management of internet among preschool to adolescent children.
He firmly believes that technological systems should be used (and not considered as threats) at their maximum and at their best in order to support the learning process at every level, including primary school, and he applies this principle in his teaching activity at the Clair institute in Padua.
He daily deals also with the following areas:
Web Reputation & Social Media Management
Computer Forensics advice as Consultant
Antonio Rodà
Vice-President
Audio Innova
After graduating in Engineering from the University of Padova (1996), he pursued a PhD in Audio-visual Science from the University of Udine (2007). In the meanwhile, he was carrying on his musical studies; he graduated in violin from the Conservatory of Padua (1994) and in composition from the Conservatory of Verona (2009). Since 1997 he has been contributing as researcher at the "Center for Computational Sonology" of Padua, the research center for music informatics founded in 1976.
His main research interests are:
the study of computational models for the music expressive performance
multimedia and interactive learning environments planning
restoration and preservation of audio documents
He took part in 11 national and international research projects. He is author and co-author of more than 80 articles in national and international specialized magazines and peer reviewed documents for conferences. He currently has an open-ended contract as researcher for the Department of Information Engineering of the University of Padua and he is adjunct professor of the course on "Calculator Architecture" in the first–cycle degree course in Information Engineering.